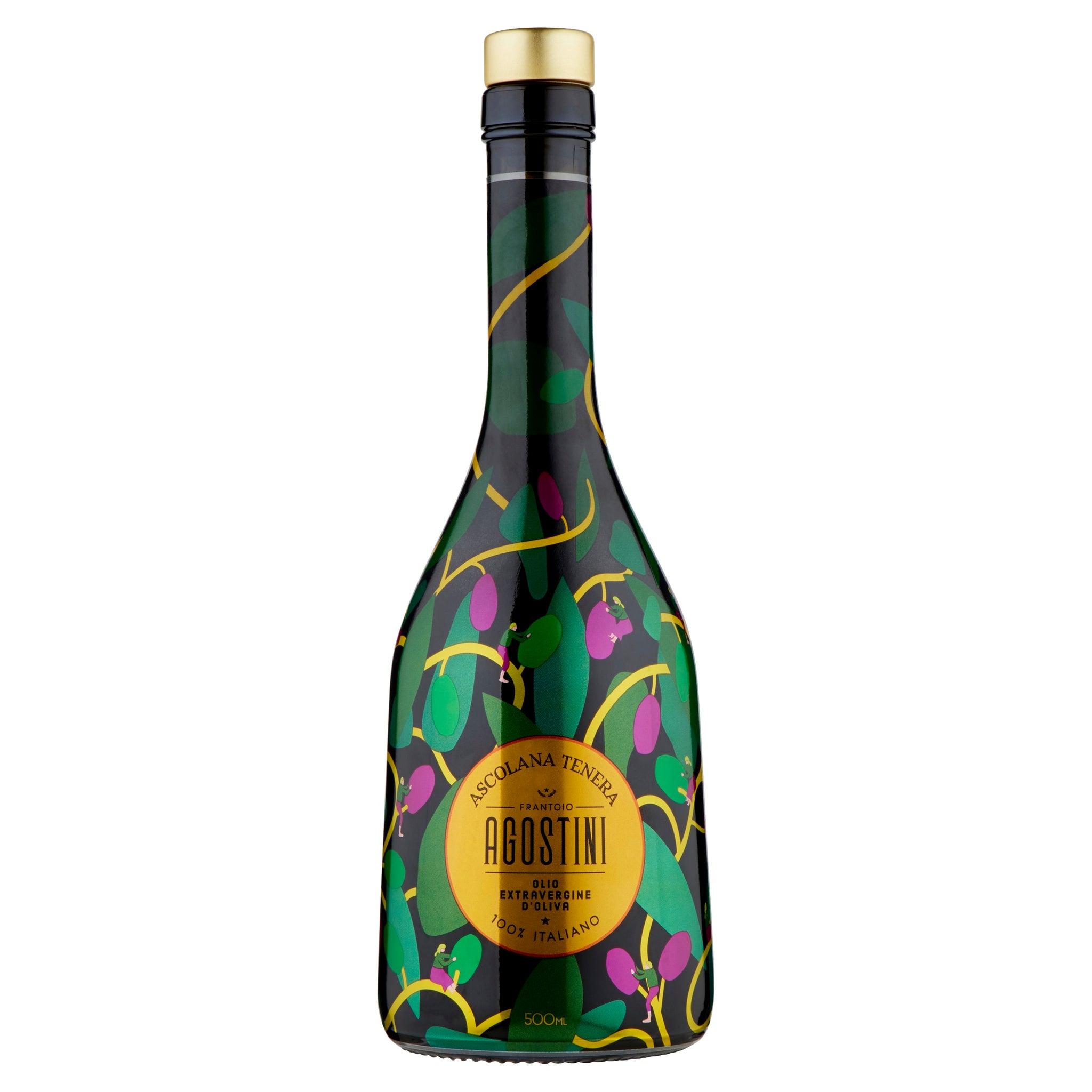 Introducing......Ascolana Tenera - mono-varietal ( only 1 type of olive- no blend)
Ascolana Tenera
Cultivar- Ascolana  (1 of the 3 olives out of 700 that have protected status in Italy.)
Harvest Period - Very early - 3rd or 4th week in September.
Extraction System -Continuous cycle, cold pressing within the first 6 hours after harvest.
Color- Golden yellow with light green hues.
Taste/Flavor - Scent of tomato leaf, together with freshly cut grass and artichoke. Taste is delicate with medium fruitiness which means very well balanced with pungency and bitter notes. The finish has a delicate almond flavor.
Food Pairings -Ideal with seafood, fish, tomato salads, potatoes and bean soups.